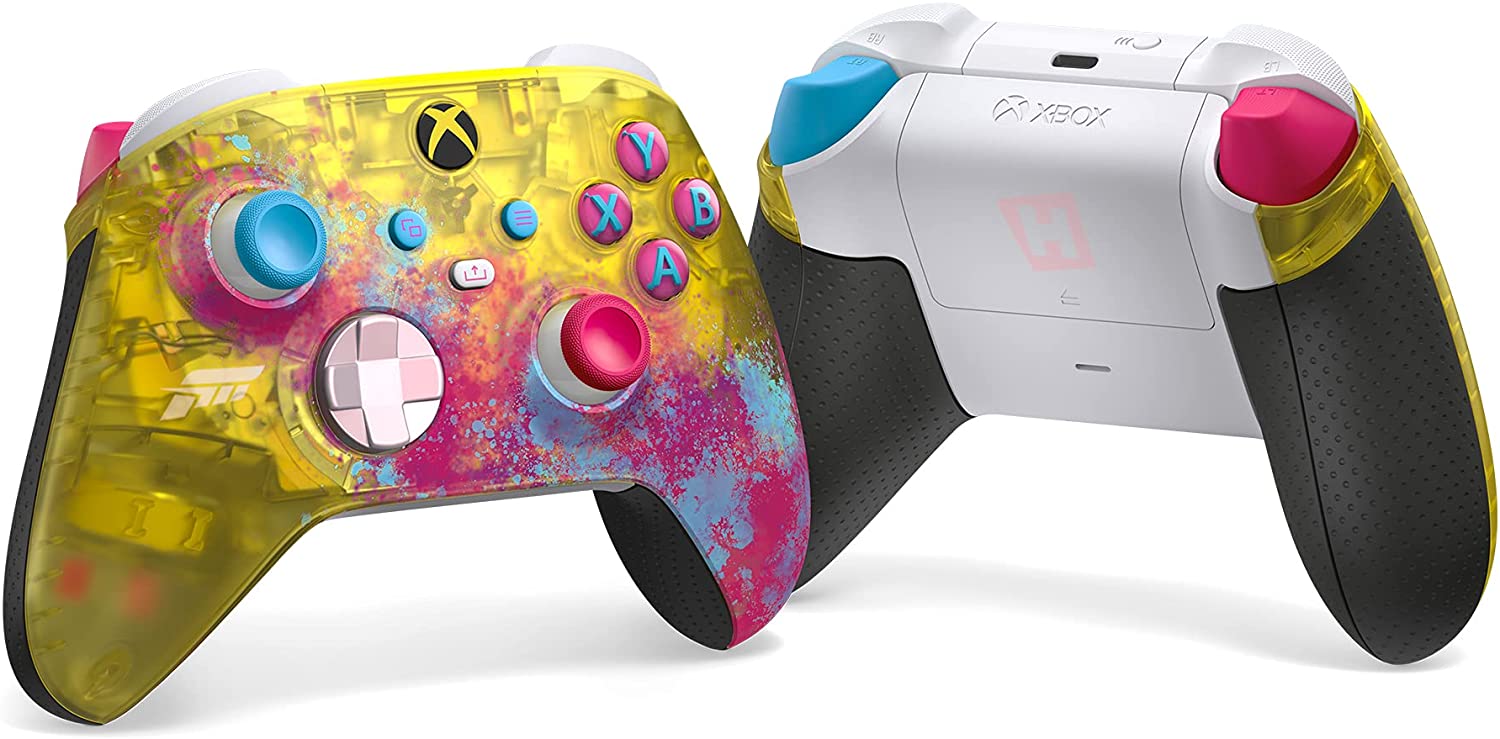 Microsoft has officially announced the latest Limited Edition Xbox Series X / S Wireless controller, and it's a beauty.  Sporting plenty of color and some see-through aesthetics, this is going to look good when playing your Xbox Series X / S.
This one is going with a Forza Horizon 5 theme, will cost $84.99 and will release November 9, 2021.
As with all limited edition controllers, once this one is gone, it's gone. Pre-orders have already started to go up and are selling out fairly rapidly.
Here's where to get your pre-order in presently.
I'll add new links as they become available.
Good luck everyone, in the meantime, make sure you are following Lbabinz on Twitter and Facebook, join the Video Game Deals Canada Tracking Discord Server and subscribe to the Video Game Deals Canada sub-reddit for up to the second releases!
Like what I'm doing and want to help support me? Please feel free to shop through my affiliate links (but please don't feel obligated to do so).