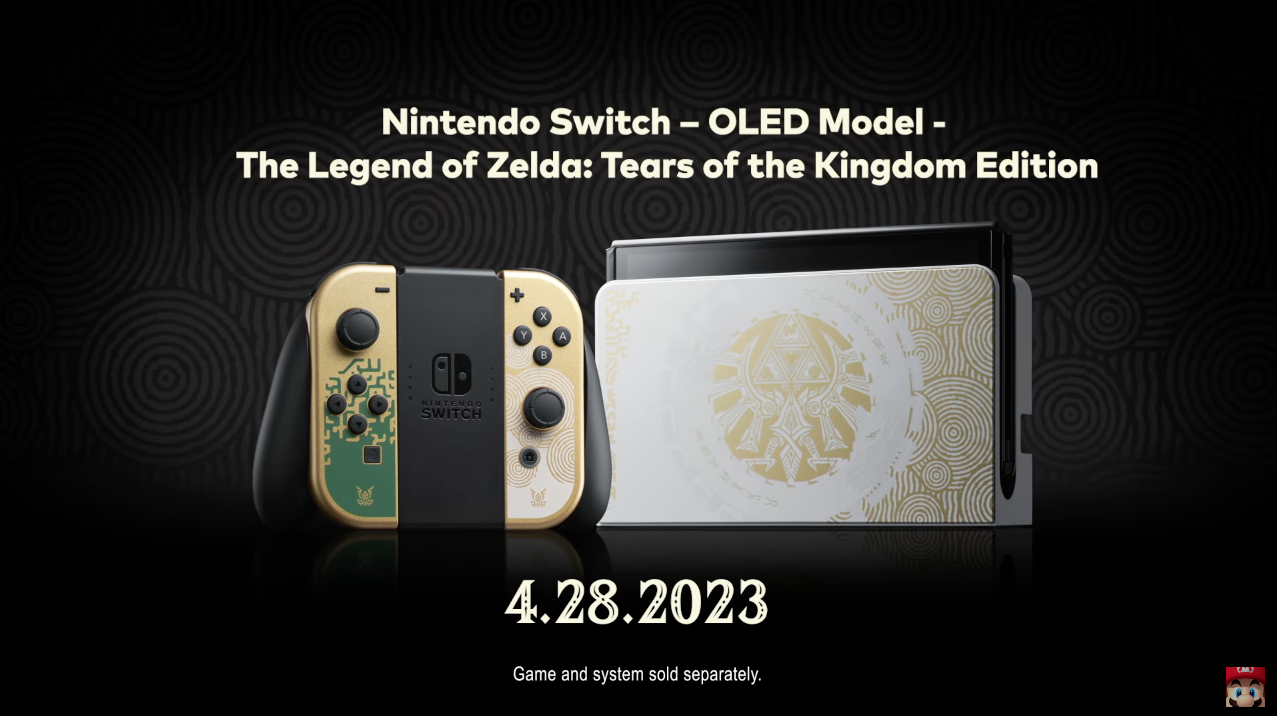 It's real! Nintendo has unveiled not only the highly rumored Legend of Zelda: Tears of the Kingdom Special Edition Nintendo Switch OLED Console, they also showed off a brand new special edition Pro Controller and Carrying Case!
The Console will set you back $469.99, it releases April 28 and does not include a copy of the game. The Pro Controller and Carrying Case will cost $99.99 / $32.99 respectively and release May 12 along with the game.
These will likely be quite rare and sell out rather rapidly, check back frequently as I update with links!
Pre-order links:
Good luck everyone, in the meantime, make sure you are following Lbabinz on Twitter and Facebook, join the Video Game Deals Canada Tracking Discord Server and subscribe to the Video Game Deals Canada sub-reddit for up to the second releases!
Like what I'm doing and want to help support me? Please feel free to shop through my affiliate links (but please don't feel obligated to do so).