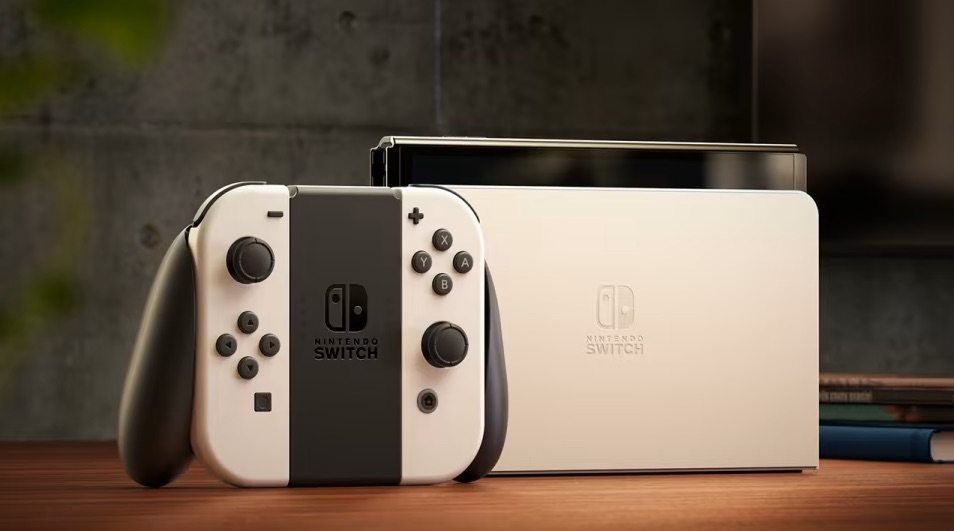 Nintendo has always been an interesting company to me. While Sony and Microsoft battle it out for the most powerful console superiority, Nintendo continues to craft fun consoles that can be enjoyed by the whole family.  The Switch is no exception.  With the ability to play both on a TV and in handheld mode, the Switch has quickly become my favorite console of all time.
So you've finally decided to pick up a Nintendo Switch? Or maybe you've had one all along?  What are the top accessories?  Well, having some experience with this myself, I'm going to give you a list of must-haves, nice-to-haves, and REALLY-nice-to-haves courtesy of our friends at Best Buy Canada!
Must Haves
Tempered Glass Screen Protector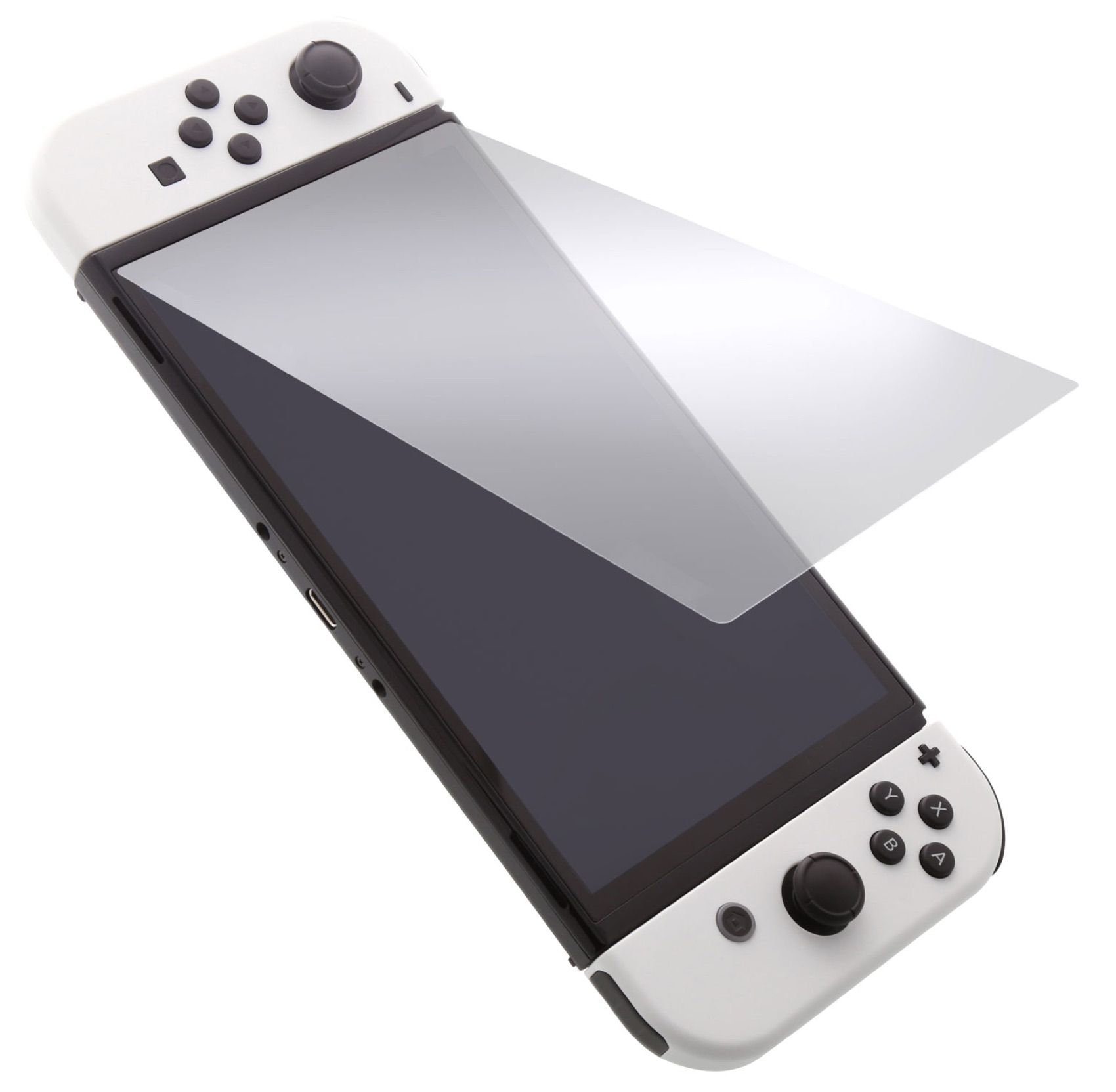 Tempered Glass Screen Protector
Price: $14.99
Description:
Premium tempered glass with 9H hardness guarantees superior scratch, impact, and shatter protection to the OLED screen. Oil repellent oleophobic coating keeps the display clear off fingerprint imprints and smudges for smooth gaming experience.
Lbabinz sayz – "While Nintendo products are pretty darn sturdy, I literally cannot operate a device with a glass viewing frame without putting tempered glass on it. Accidents happen, better to happen to the tempered glass than the real glass. I've dropped enough devices through strange circumstances throughout the years that I cannot recommend these enough. Plus they are relatively inexpensive and easy to install. Get one."
Carrying Case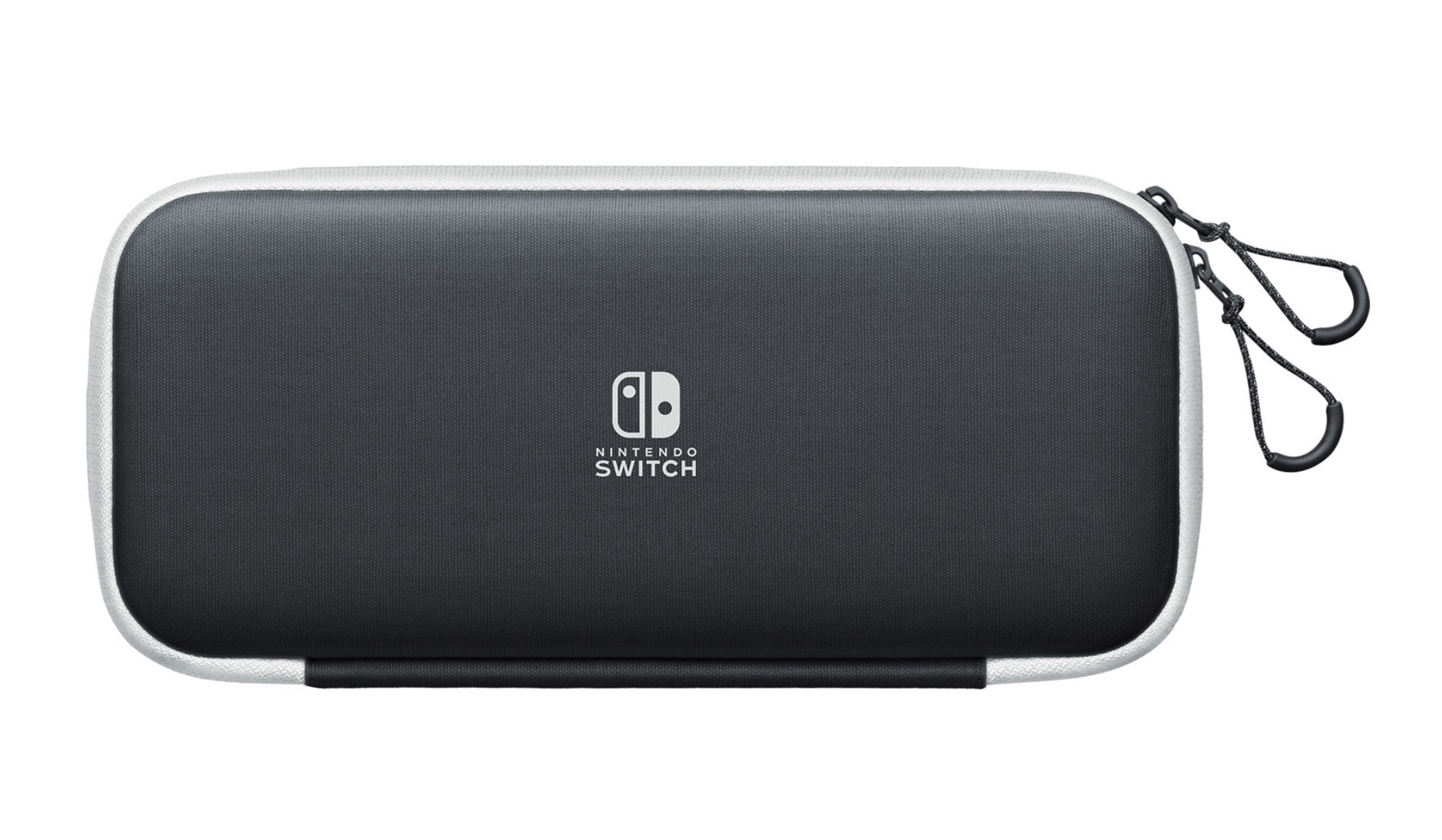 Price: $19.99 – $32.99
Description:
Protect your Nintendo Switch from damage using this Nintendo Switch Carrying Case and Screen Protector. It includes screen protectors that work for both the Nintendo Switch and the Nintendo Switch (OLED model). The carrying case is durable and guards against bumps while the screen protectors help prevent scratches to keep your Switch looking great.
Lbabinz sayz – "If you go anywhere with your Switch, you need a carrying case. And why wouldn't you take the Switch with you on the go? It's the perfect portable device! Whether it be on an airplane or over to a friend's house, a case is always handy. Plus most cases include slots for game cards and ear buds, a super handy and useful accesory."
MicroSDXC Memory Card (128GB+)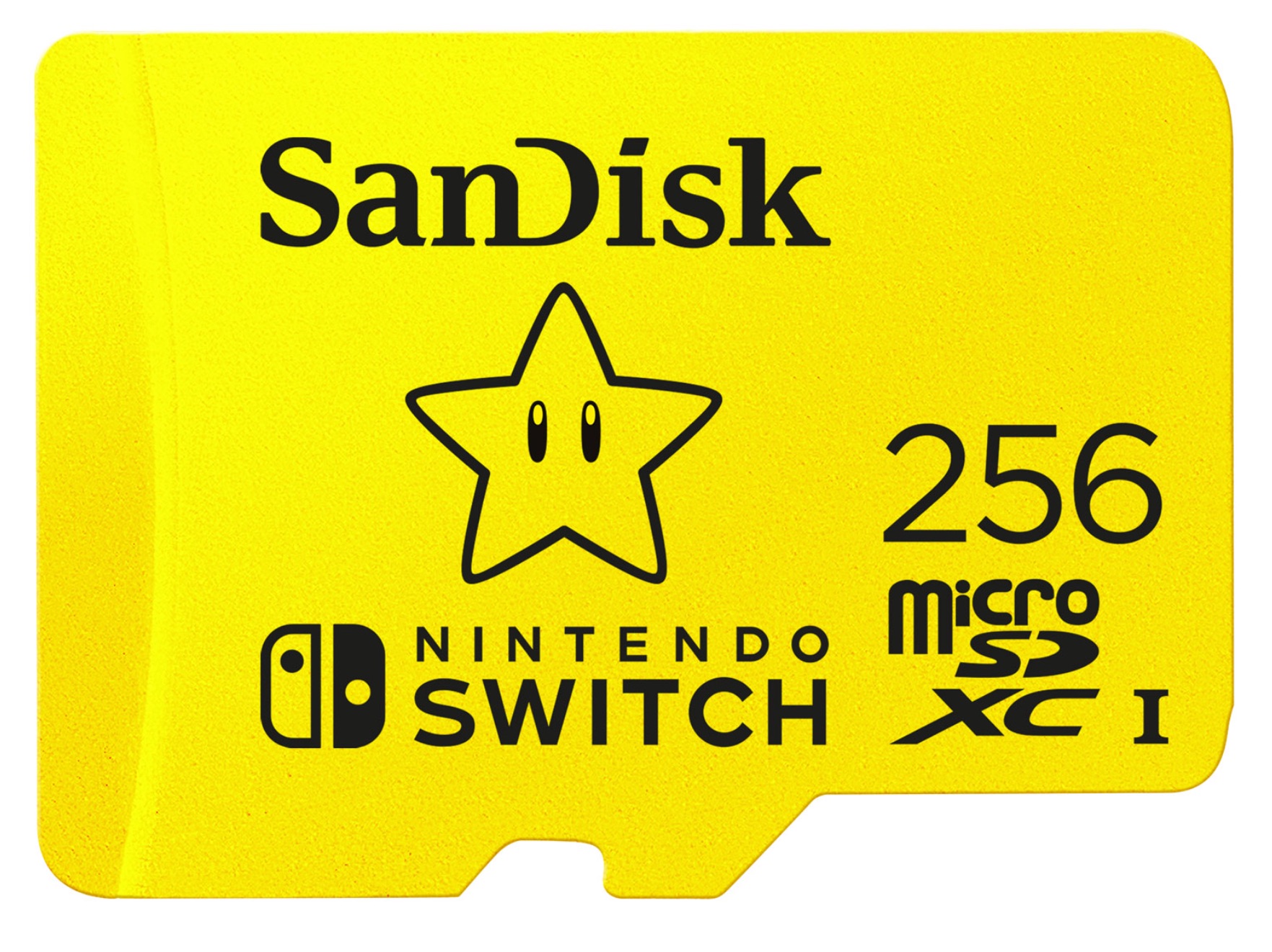 Price: $24.99+
Description:
The SanDisk microSDXC memory card adds more storage space to your Switch console, so you don't have to delete old games to make room for new ones. Supporting high-quality 4K graphics and Full HD videos, it has high-speed transfer rates up to 100 MB/s. The write-protect switch can be used to prevent accidental removal or alteration of data.
Lbabinz sayz – "The Switch does not come with much internal memory, so having a Memory Card is basically a must, unless you plan on basically playing nothing digital. As a huge fan of physical, and almost exclusively buying physical, I still have enough digital games to nearly fill a 256GB card.  I would say you need a 128GB minimum and 256 would probably be sufficient.  Luckily the price of memory cards continues to go down so you can even pick up a 512GB card at a good price these days and they frequently go on sale."
Nice to Haves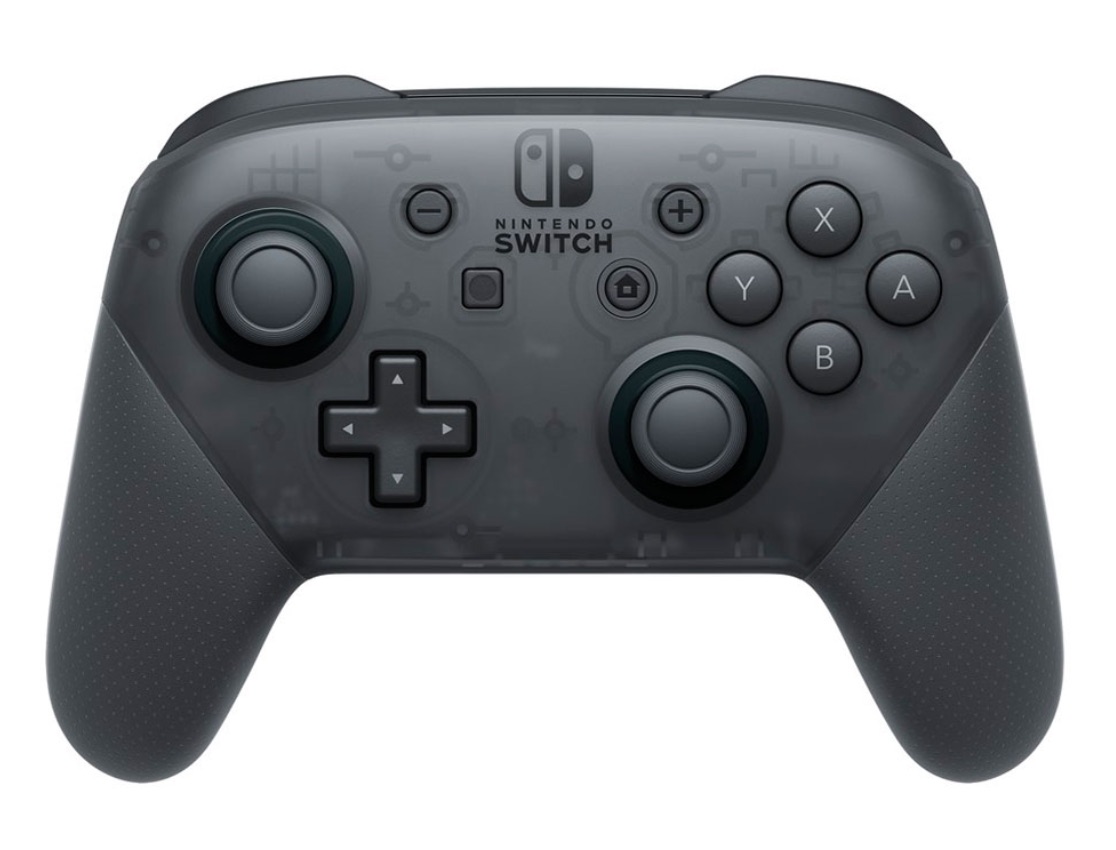 Switch Pro Controller
Price: $89.99 – $99.99
Options: Standard, Monster Hunter Rise Sunbreak Special Edition
Description:
Whether you're a hardcore gamer or just crave the nostalgia of an old school controller, the Switch Pro Controller meets all your needs. Dual analog sticks help you produce precise onscreen movements and an ergonomic button layout enables more comfortable gaming. A long-lasting rechargeable battery provides hours of gameplay on a single charge.
Lbabinz sayz – "I almost consider this wonderful controller a must-have when playing on TV, but you can certainly make do with using the Joy-cons. But why would you? The Pro Controller is perhaps my favorite controller of all time. It fits nicely in the hand, isn't too heavy or too light, responsive buttons, rumble, good range, excellent battery life.  I love it.  AND it even comes in cool collector's edition models (albeit at an extra $10 premium). Probably not necessary if you only play handheld, but even then it's nice if you put the console on the kickstand."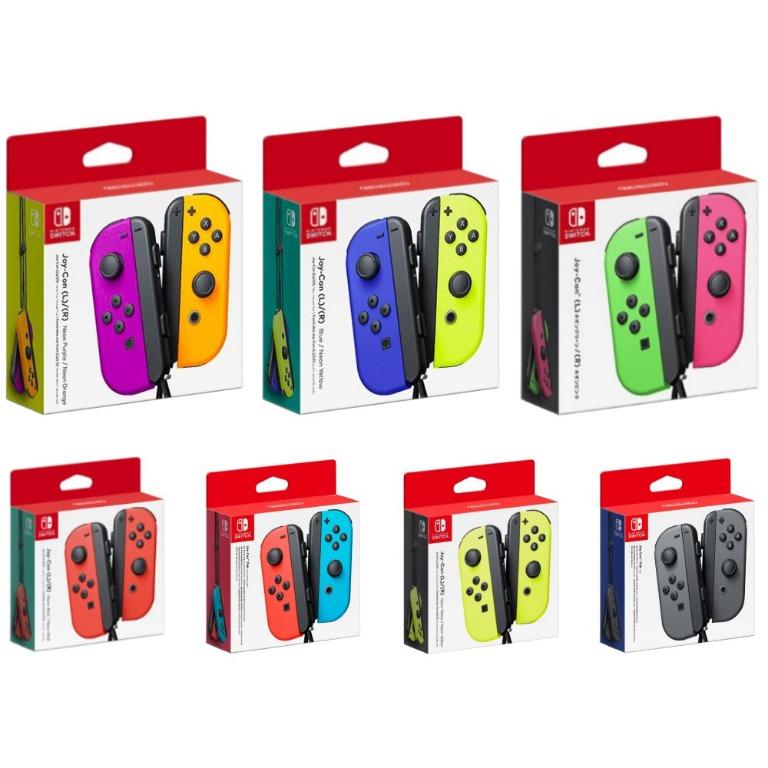 Extra Joy-cons
Price: $99.99
Description:
Experience a whole new way to play. This set of left and right Joy-Con controllers for the Nintendo Switch can be used independently, attached to the side of the Switch for gaming on the go, or attached to a grip accessory for use as a single solo controller. Itching for multiplayer? Two players can each take a Joy-Con for local multiplayer fun.
Lbabinz sayz – "One of the things I love most about Nintendo products is that they still encourage a bunch of friends to sit together in the same room and play multiplayer.  Say what you will about online play, but it never feels quite as good as sitting on couches with a bunch of your best buds and playing a frenzied 8 player Smash match or Mario Kart racing.  If you plan on having game parties like this, you will need some extra Joy-cons. The cool part of it? They come in a wide variety of colors!  Mix and match them how you like to customize your console."

amiibo
Price: $19.99
Description:
A great addition to your collection, this amiibo accessory makes your games more fun and interactive. Your amiibo stores your game data as you play, letting you customize your character and gameplay.
Lbabinz sayz – "I'm going to admit, amiibo are sort of a guilty pleasure for me. It's no secret that tracking amiibo is actually sort of what started me doing what I do now, so I have a soft spot for them.  That being said, I'm still a big fan of the TTL (toys to life) concept.  amiibo aren't just finely crafted statues that sit on your desk, they also act as paid DLC and scanning them in to the game activates a wide range of benefits and functions.  Definitely not a requirement to have, but they look good sitting by the TV and occasionally have useful features for some great games."
REALLY Nice to Haves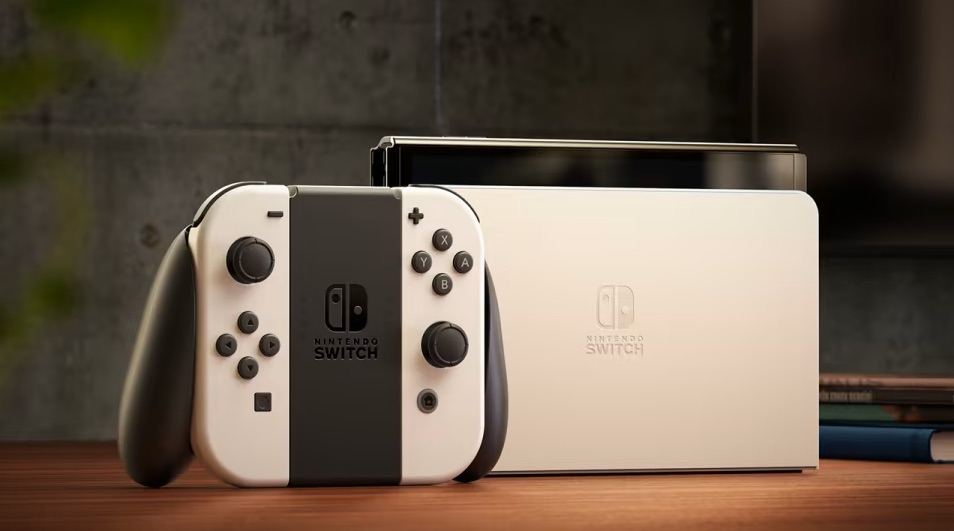 Nintendo Switch OLED Console
Price: $179.99 – $519.99
Description:
Endless hours of entertainment are on the horizon with the Nintendo Switch (OLED model) console. Featuring a 7-inch OLED screen with a vibrant look, this console is equipped with a wide adjustable stand for more comfortable viewing angles, a dock with a wired LAN port for TV mode, 64GB of internal storage, and enhanced audio in Handheld and Tabletop modes using the system's speakers.
Lbabinz sayz – "People ask me all the time, do I need a Switch OLED if I already have a standard Switch console?  My answer is always the same, it depends on how much you play in handheld mode vs docked.  If you really only play docked, I would say the answer is no, you don't need an OLED Switch. However, if you play a lot of handheld, and can afford the premium for the console, the screen is very very worth it.  I actually find myself playing more on handheld now simply because it just looks better (and I'm on a decent TV).  The OLED is a large step up in terms of screen quality, highly recommended if it fits in your budget."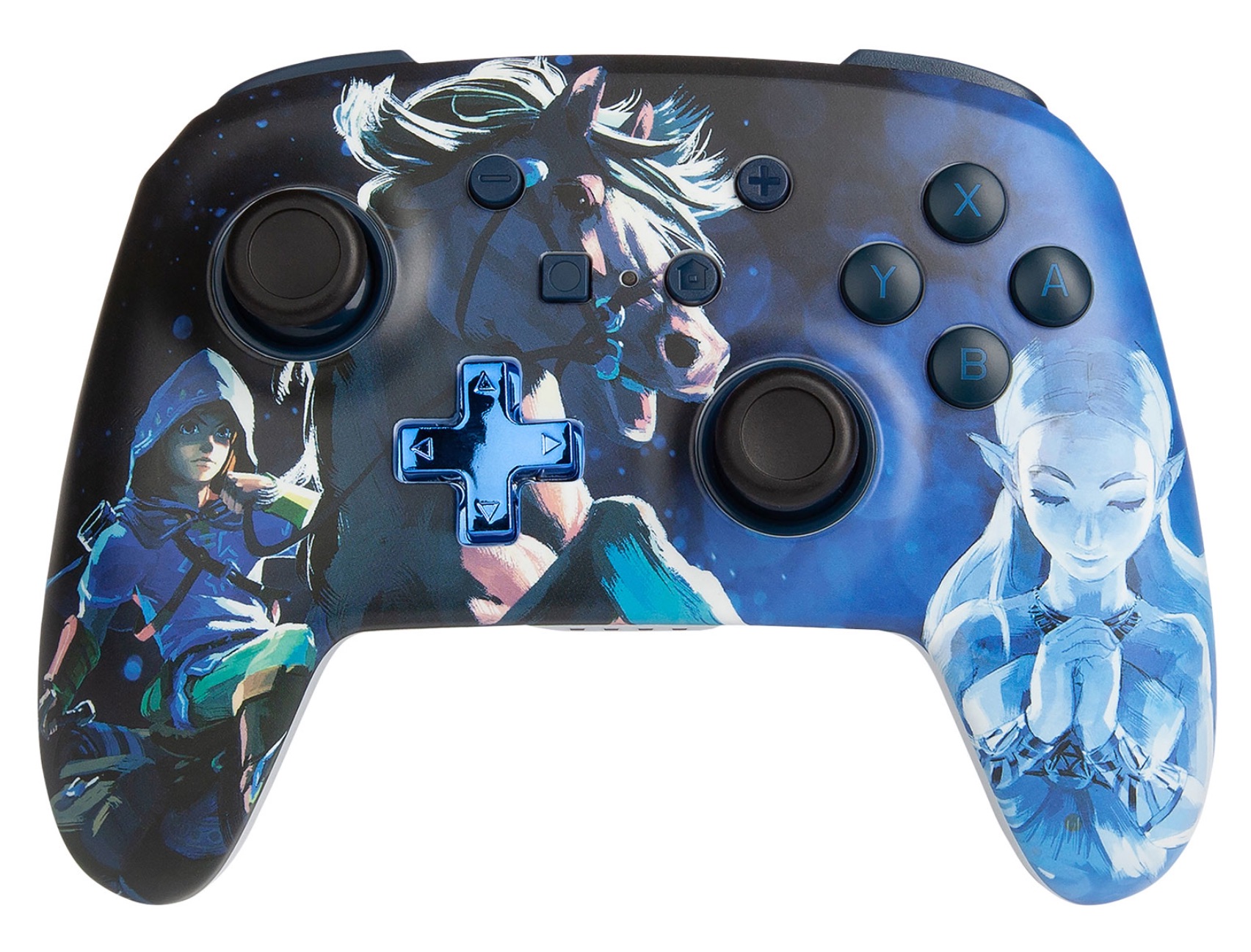 PowerA Enhanced Wireless Controllers
PowerA Enhanced Wireless Controllers
Price: $69.99
Description:
Game like a pro with this PowerA Enhanced wireless controller for Nintendo Switch. It features motion controls and mappable advanced gaming buttons to give you the advantage. Bluetooth 5.0 technology and an internal rechargeable battery ensure up to 30 hours of wireless gaming on a charge, with an included charging cable so you can power back up.
Lbabinz sayz – "While not strictly a must have, the PowerA Enhanced controllers are still very nice and they cost a bit less than the first party Pro controllers.  The main differences are the lack of an NFC reader, no rumble, and AA batteries instead of a chargeable batter. But it comes at a $20+ discount and includes an arguably better D-Pad. Plus there are some really, really nice designs with your favorite Nintendo characters. While I would probably recommend the Pro Controller over this, having an extra controller design that you love, these controllers will not disappoint you."
Interested in more great Gaming Accessories, check out the selection at Best Buy Canada!
I hope this has been helpful everyone, in the meantime, make sure you are following Lbabinz on Twitter and Facebook, join the Video Game Deals Canada Tracking Discord Server and subscribe to the Video Game Deals Canada sub-reddit for up to the second releases!
Like what I'm doing and want to help support me? Please feel free to shop through my affiliate links (but please don't feel obligated to do so).