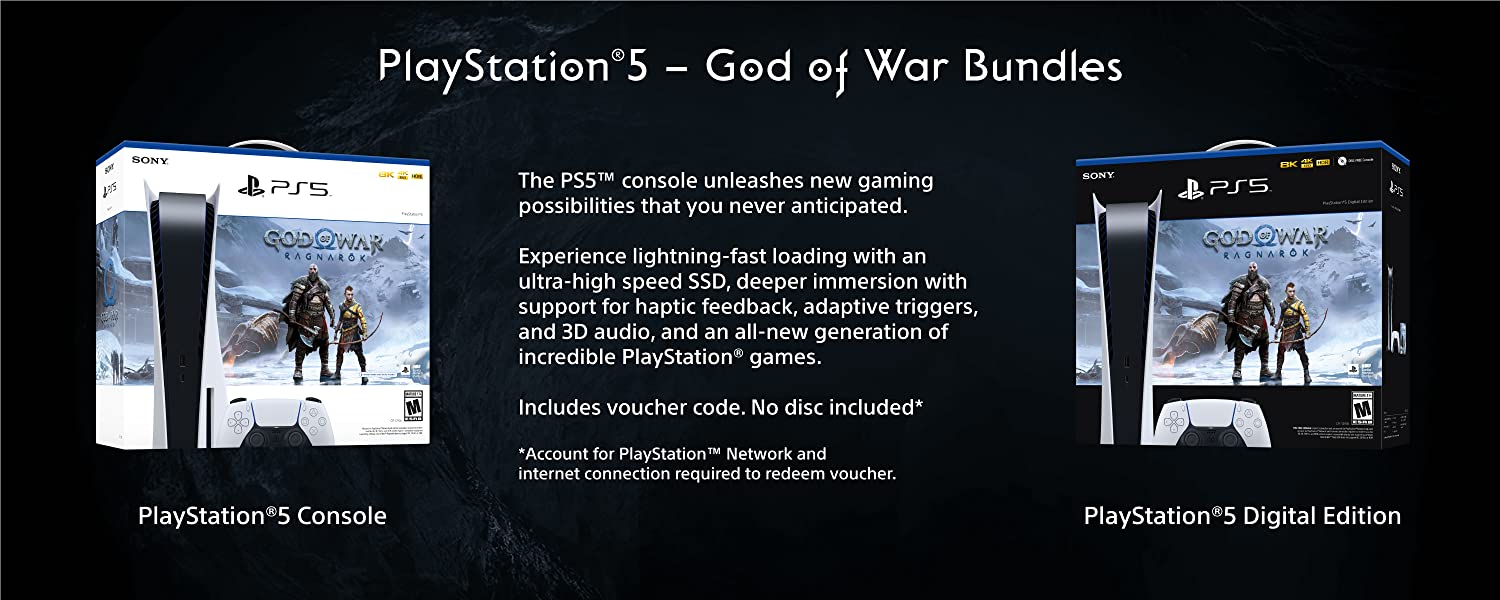 The newest PlayStation 5 Console bundle, replacing the Horizon Forbidden West Bundles has been announced and is releasing on November 9, 2022.
Priced at $729.99 (Disc) and $599.99 (Digital), Canada has mostly skipped pre-orders this round and seems to be rolling mostly into release day.
Below are the current listings, I will add more as they show up.
Good luck everyone, in the meantime, make sure you are following Lbabinz on Twitter and Facebook, join the Video Game Deals Canada Tracking Discord Server and subscribe to the Video Game Deals Canada sub-reddit for up to the second releases!
Like what I'm doing and want to help support me? Please feel free to shop through my affiliate links (but please don't feel obligated to do so).