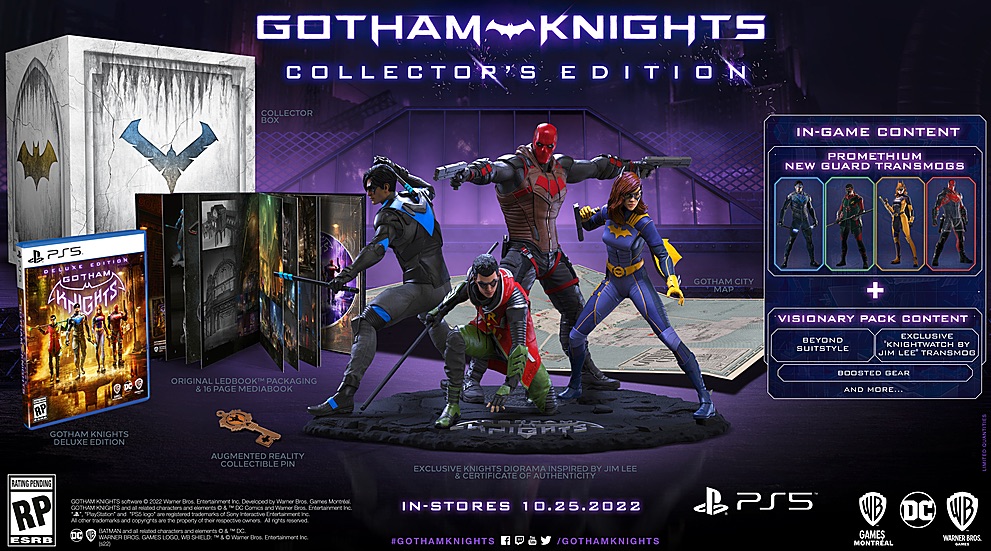 Announced on May 10 along with brand new gameplay footage for Gotham Knights, we will be getting a Collector's Edition! It's looking super nice and includes:
-Deluxe Edition game & content
-New Guard Statue
-Promethium New Guard Transmogs
-Jim Lee certificate of authenticity
-Augmented Reality Talon Key
-City of Bridges collectible map
The pricing is $399.99 CAD, and is available forPS5, Xbox Series and PC and will release Oct 25, 2022
Current Listings:
Not yet live:
Good luck everyone, in the meantime, make sure you are following Lbabinz on Twitter and Facebook, join the Video Game Deals Canada Tracking Discord Server and subscribe to the Video Game Deals Canada sub-reddit for up to the second releases!
Like what I'm doing and want to help support me? Please feel free to shop through my affiliate links (but please don't feel obligated to do so).