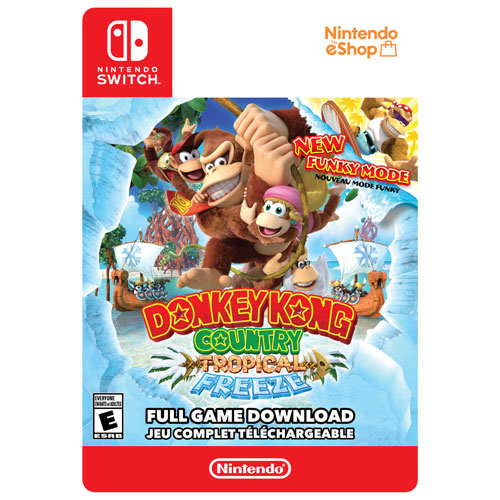 Donkey Kong Country: Tropical Freeze (Switch) – Digital Download
See Also – Nintendo Switch Digital Big Ol' Supersale
Swing into action with Donkey Kong Country: Tropical Freeze for Nintendo Switch. Donkey Kong and friends are on a quest to save their home and banana stash from Arctic invaders. Play as Donkey Kong and team up with Diddy, Dixie, and Cranky Kong as you ground-pound and barrel-blast your way through classic side-scrolling Original Mode, or play as Funky Kong in Funky Mode.
More Info
Donkey Kong Island has been turned into a frozen fortress by Arctic invaders, and it's up to you to save the day
Travel to islands packed with nonstop action as Donkey Kong teams up with Diddy, Dixie, and Cranky Kong from the original side-scroller
In Funky Mode, you can play as groovy surfing simian Funky Kong, whose extra hearts and unique abilities make for a relaxing game
Collect a weath of fun and interesting items along the way
Share the fun in two-player co-op mode
Play the game in TV mode, tabletop mode, and handheld mode
Price: $79.99 $55.99
Lbabinz Sayz "There are some great digital deals from Nintendo happening right now! I'm highlighting Donkey Kong Country Tropical Freeze because it's a great game and it rarely, rarely goes on sale. That being said, don't sleep on Tokyo Mirage Sessions, Super Mario Odyssey, Paper Mario Origami King and others, there are some stellar games on sale here.  Keep in mind you will receive the gold My Nintendo points as well."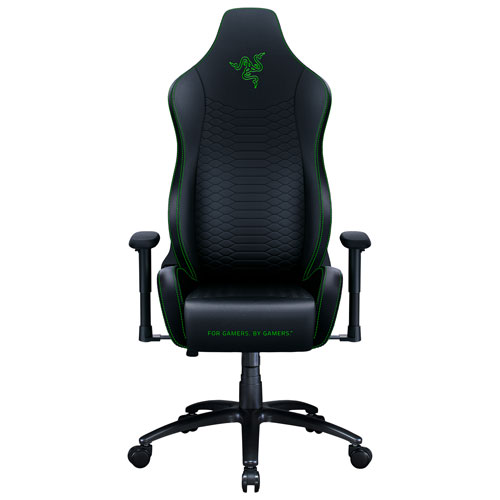 Razer Iskur X Ergonomic Faux Leather Gaming Chair – Black/Green
See Also – Other Razer Gaming Chairs on Sale
Achieve a comfortable sitting position for daylong gaming with the Razer Iskur X gaming chair. Boasting unique contours and angled seat edges, this ergonomic chair comes with recline, tilt, and height adjustable functions to give you a healthy sitting posture. Its 2D armrests support your arms with adjustable height and inward/outward rotations.
More Info
Ergonomic, high-back gaming chair provides reliable, long-lasting support for hours of gaming or working in front of your computer
Fully adjustable recline, tilt, and height adjustable mechanisms provide a personalized, healthy sitting posture to play in utmost comfort
High-density molded foam cushions with angled seat edges and unique contours adjust the cushioning to your body's shape for maximized comfort levels
360-degree swivel base with 5 smooth rolling castors offer easy mobility around your workstation
Two-dimensional armrests with adjustable height and inward/outward rotations give you a relaxed, natural support for your arms
Steel-reinforced body construction ensures greater strength and durability for years to come
Multi-layered faux leather upholstery in gamer-worthy style holds up to regular wear and tear for improved longevity
Requires easy assembly
Wipe clean with a damp or dry cloth for easy cleaning and maintenance
Supports one person up to 136kg (299 lb.)
Dimensions: Width: 71cm (27.95″); height: 137.5cm (54.13″); depth: 63.5cm (25″)
Price: $499.99 $349.99
Lbabinz Sayz "A good gaming chair can make a world of difference and the Razer chairs review quite well. There is some controversy on whether a dedicated gaming chair is better or simply a good office chair, but it all comes down to personal preference.  Razer makes a solid product and the design on these changes just looks amazing."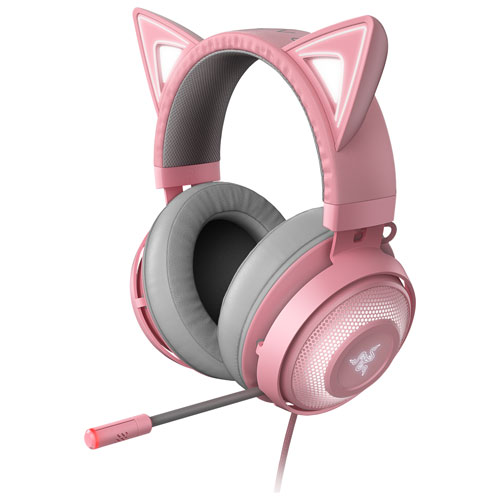 Razer Kraken Kitty Edition Gaming Headset with Microphone – Quartz
See Also – Other Razer Headsets on Sale
Meow! The Razer Kraken Kitty Edition gaming headset is a purrfect combination of design and powerful audio. With an over-the-ear profile, this gaming headset is made with cooling gel-infused ear cushions for enduring comfort. The 50mm driver and active noise cancelling provide incredible sound for an immersive experience.
More Info
Over-the-ear profile with cute cat ears sits conveniently on your head without any hassle
USB-powered with a 1.3m cord length for smooth audio transfers
50mm driver provides powerful sound for all your gameplay
Active noise cancelling comes in handy for eliminating unwanted external noise
Built-in mic allows you to converse with your gaming peers easily
Inline volume controls let you adjust the sound to the desired level on the fly
Cooling gel-infused ear cushions offer maximum comfort, especially during extended gaming sessions
Compatible with PC Gaming, Xbox Series X and PlayStation 5 for a great gaming experience
Price: $180.99 $129.99
Lbabinz Sayz "Razer makes a great set of headphones as well.  These were made for gaming, are super comfortable, sounds great and work well.  I'm a bit of a sucker for the cool pink color and I love the kitty ear concept.  Overall a solid product a good discount, you can't really go wrong."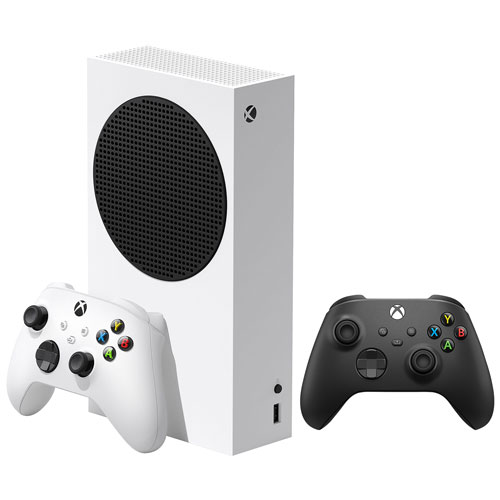 Xbox Series S 512GB Console with Wireless Controller – Carbon Black
See Also
Enjoy playing your favourite games with the Xbox Series S console and Xbox wireless controller. This all-digital gaming powerhouse features a custom 512GB SSD for fast gameplay and reduced load times. Enjoy 1440p gaming at up to 120fps, advanced 3D spatial sound, and more for an incredible experience. Plus, it supports thousands of titles across 4 generations of Xbox consoles.
Price: $454.98 $379.99
Lbabinz Sayz "This is a wonderful deal.  The Xbox Series S is a great entry level console to get into the next gen arena.  Combined with Game Pass, this could very well be all the console you will need for years to come.  Throw in a free player 2 controller and you are good to game with your buddies.  Take this bundle hope, grab the 3 months of Game Pass Ultimate for $1 deal at Microsoft and you are good to play some multiplayer TMNT Shredder's Revenge!"
I hope this has been helpful everyone, in the meantime, make sure you are following Lbabinz on Twitter and Facebook, join the Video Game Deals Canada Tracking Discord Server and subscribe to the Video Game Deals Canada sub-reddit for up to the second releases!
Like what I'm doing and want to help support me? Please feel free to shop through my affiliate links (but please don't feel obligated to do so).