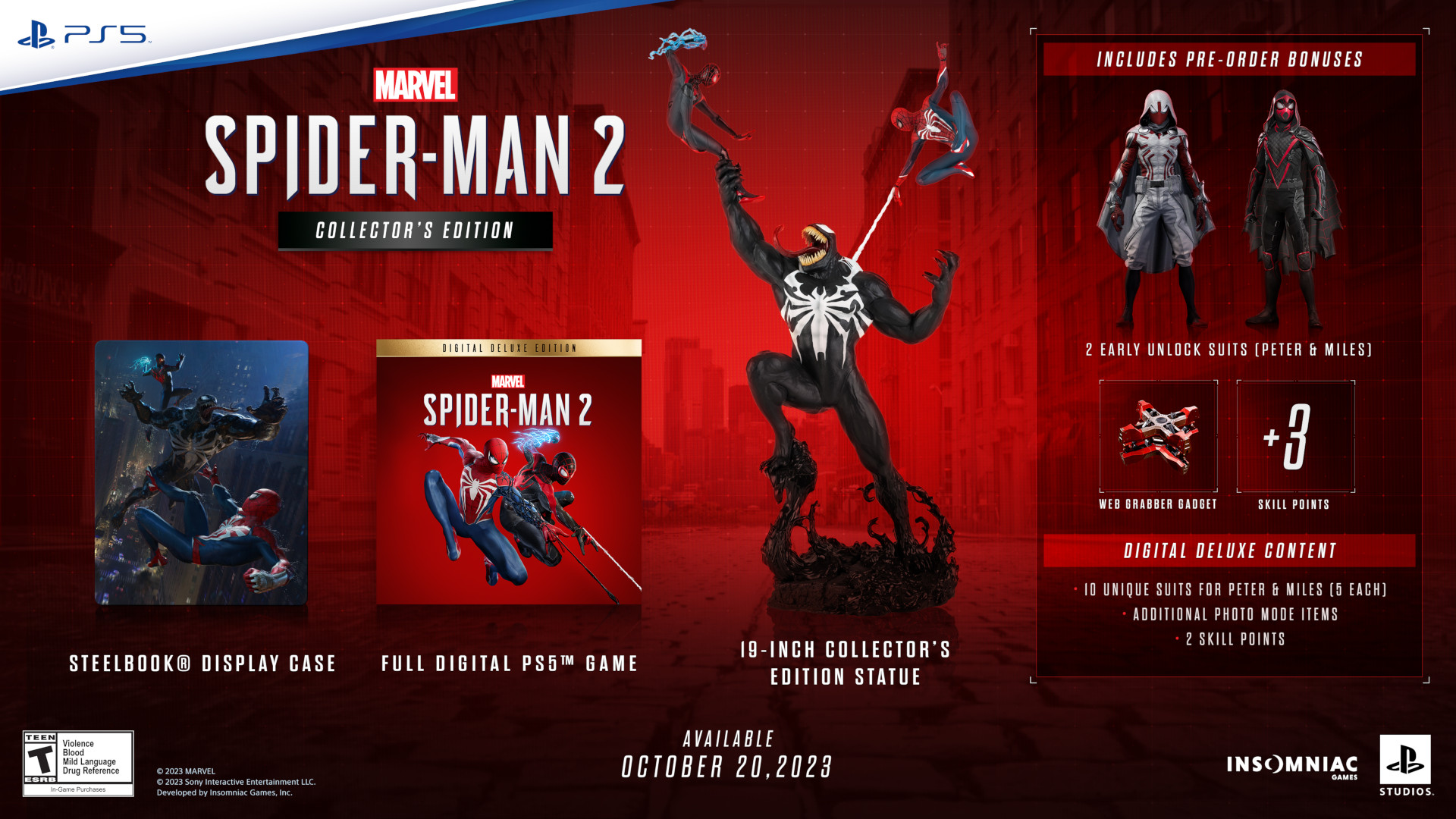 Well, we finally have a release date for Spider-Man 2 (Oct 20, 2023) and, as expected, Sony gave us a look at the different versions.
Included in those versions is an amazing looking Collectors Edition.
Pre-orders for the Collectors Edition (and standard version) will be going up at 10am EST on Friday June 16, 2023.
Insomniac tweeted that in Canada Amazon, Best Buy, Walmart, GameStop and TheSource will have availability and the retailers have confirmed that it will be in VERY short supply.
Pre-orders have come and gone here (I'll keep watching for more):
Expect this one to go FAST, follow my Twitter and join my Discord if you want to have a good chance.
Good luck everyone, in the meantime, make sure you are following Lbabinz on Twitter and Facebook, join the Video Game Deals Canada Tracking Discord Server and subscribe to the Video Game Deals Canada sub-reddit for up to the second releases!
Like what I'm doing and want to help support me? Please feel free to shop through my affiliate links (but please don't feel obligated to do so).